This is a multipart series, maybe – if i feel motivated, on why NorCal is better than other regions in the US for cycling. Why be that way? Cause that's how I'm wired.
After and odd post smacking Hernando from an LA rider this weekend i got the idea that we should discuss the lands that interlopers come from since it seems to inform their personalities – example below of "Agro LA" rider.
Sorry Hernando, who do you race for? Will we see you on the NRC circuit? Thanks for the team diss. My teammates [name] and [name] raced brilliantly on Sunday. Metromint was a shambles and they weren't smothering anybody trying to bring the gap down, but other people were doing that work. Mr. Reporter, where do you get your facts?
Aside from calling Hernando "MR. REPORTER" which is hilarious regardless of intention – it reminded me that people from LA are crazy. Sure…they are talented, creative, and good with money, but they are crazy. They are like the relationship you had when you were 26 that could have gone somewhere, but the other person was so crazy that despite the good times, you just can't handle staying up till 3 AM in the morning explaining why you decided not to record American Idol, and how it was not a personal attack, and how since this is the 10th time this has happened in the last month this relationship has to end. All people from LA are like that. Sure i generalize but it's true…crazy, crazy, crazy.
Case in point…
1. Lindsay Lohan
2. Charlie Sheen
3. Paris Hilton
4. Michael Ball
5. Christopher Thompson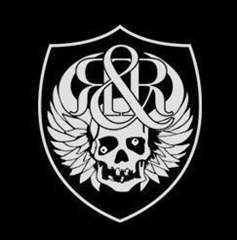 The scene just seems nutty. Office park crits with big money, and indoor track with no riders, angry drivers, angry riders, the most bizarre pro team of all time (Rock Racing), it's like somebody picked up NYC from 1985, dipped it in Las vegas from 1994, added a little raz-ma-taz and dropped it in California. To top it off some how SLO get's dumped into SoCal district which just seems wrong. LET THEM FREE SOCAL! LET SLO GO FREE!
Still, for some reason, i like LA. I can't help it. The mountains, weather, and ocean are awesome. The track is awesome, and while the crits suck ass, the surrounding areas host some of the best stage races in the country (San Dimas, and Redlands.)
And goddamn if this doesn't always happen. Every time i try to rip on LA i end up defending it. Look at the cool stuff and people down there…
1. Dorthy Wong – She organizes everything cross, road, teams. I think LA (i use this to describe everything down below the belt) would melt without her.
2. Alfred Nash – He's the most organized track promoter/guru out there. He should move to Hellyer. He'd be happier.
3. Disney Land – Happiest. Place. On. Earth.
4. Jen See – Best writer on women's cycling (and doping) that I have read this year. See her stuff on Podiumcafe.com under pen name Gavia.
5. TOC Mt. Baldy Finish: That should be a rock star like euro party.
Now… this doesn't mean i think it's worth moving for. The epicenter is still here, in NorCal, and I think folks crazy enough to live in that plastic zone should move to where the real scene is…here in NorCal. However… i appreciate that Socal might appeal to a certain personality type that secretly yearns to be discovered and put in an episode of Hellcats.  .
Comments
comments
Powered by Facebook Comments