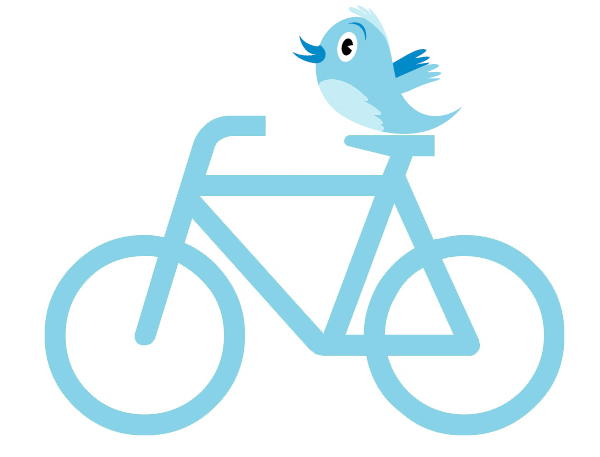 I started out July thinking I would try to get a post up every day but then got sick on vacation (totally sucked, have to take another vacation to make up for it.)  I kept a log, with story ideas for each day, which i may throw up for Saturday reading but the last two days have been such great racing I couldn't wait.  When the racing heats up so does the twitter action from the various pundits out there.  Here are a few of my favorites you should check out.
@Laura_Weislo : So far my favorite of the bunch.  This CyclingNews.com editor is funny and insightful, plus she adds a little NorCal flair to her posts since she relocated to SF.
@NeilRogers : Velonews, or is that Velo?, editor.  He is nothing if not prolific, and answers most peoples comments or queries.  He tends to be a little John-Tesh-Like in his dramatic pronouncements, but he retweets all the good pro comments, and well… i love John Tesh.
@jasonWSJ : Jason Gay is a sports editor and cycling enthusiast at Wall Street Journal.  The dude single handedly saved NewsCorp with an article about Jens Voigt in the the Wall Street Journal!  His twitter feed on the tour is hilarious.
@UCI_Overlord : What started out as a funny parody has grown a little tired, and too much of a downer, since he's cozied up for Floyd Landis and other twitter jokesters.  Still… when The Overlord goes into first person, and gets in character he's a trip.
@podiuminsight : Lyne is not just a domestic cycling fan, she had commentary going through a lot of the tour stages too.  She's best when she's angry, and since it has been taking so long to get official results up at Cascade…she's in rare form.
Comments
comments
Powered by Facebook Comments