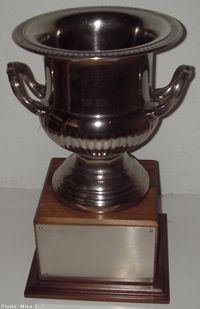 This weekend is the beginning of the end for the roadies.  We turn the corner from Crit Season to Cal Cup this weekend with roughly six weeks of racing left in the NorCal Cycling News seasonal racing calendar.  There are a few races after Cal Cup in September and early October but the complaints of burn out, over training, and general desire to stop racing have already been escaping the lips of the more delicate NorCal road racers. As a result, those races remain of unknown stature, though the Sacramento Grand Prix, Henleyville RR, and Folsom Cyclebration could make for a good fall classic season.  While some road races (i'm talking to you Steve Reaney) will just roll into cyclocross most racers have stopped thinking about results and started planning their winter training in order to prep for Snelling.  And yet, we still have all of Cal Cup and a handful of Fall Stragglers that will earn points for the various seasonal competitions underway.
Crit Season Wrap Up
Crit Season wraps ups with the Strawberry Crown Crit. With Dave Towle showing up to add some legitimacy to the event the Cal-Giant hosted event looks like it might be an exciting way to spend a few hours in the fine burg of Watsonville.  This should be an exciting race with the event taking place in the Jacque Mayne's back yard, and yet hosted by the Cal-Giant powerhouse team led by Steve Reaney and James Mattis.  Add in the random area pro's and ex pro's like Roman Kilun and Erick Wohlberg, and the perpetual bridesmaids of Webcor and the Strawberry Crown Crit could be a fitting finale to the season.  For the true NorCal crit monkey's the Pleasonton Fast and Furious Festival looks like a promising event that will have both crowds and a big purse for both men and women's fields.
The only people that win Cal Cup are those that protest they don't care if they win it.  I love the event since it takes place in what is ordinarily a dead spot in most racing calendars.  There is barely any money, and it is mostly fought for prestige, but the roster of past winners is impressive.  If there were mid-week races to accompany this series it might rival the mid west omniums like Superweek or  Tour of America's Dairyland given it's broad range of courses and events.
Women
If the Webcor team shows up the Maroon/Werner duo will be hard to contain.  Vanderkitten probably doesn't have the climbing strength to keep up with these two but can probably do some damage in the crits.  The odd pro's like Starnes and Rachetto will snap up some individual races but my pick for the overall is Susanah Breen.  Breen will be able to manhandle most of the hilly road course and place well enough in the crits to put her point total in the front.  Assuming she get's some help from Newell, she should be able to distance herself from other perpetual contenders like Jane Despas and Annie Fulton.
Men
If he was going tot show up I'd be inclined to tilt my money towards Nate English.  After several strong finishes with the pro's up in Oregon his fitness has to be pretty high at this point.  Of course, like all Cal Cup contentions, it will have to do with what his schedule is like.  English has had a long season and since rumor is he will be racing for Kenda p/b Geargrinder soon, about freaking time somebody picked him up, he might be ready to call it a season… or to show NorCal who is boss.  Depending on how the Crown Crit goes, Cal-Giant could decide they want to put one of their boys in the money.  Evan Huffman has been sneaking into the top spot and national level stage races and with support of riders like Reaney, Mattis, Swedberg, Hunt, the list goes on…. he would be a rider to watch.
My only hope out of all of this is that we don't get SoCal'd at any of these races.  Don't let the monkeys win people.
Hashtags
– #ncnca
– #nccn
– #calcup
– Strawberry Crown Crit #strawcrowncrit or @strawcrowncrit
– Warnerville TT -#warnertt
– Paterson Pass RR – #pprr
– Fast and Furious Crit – #furiouscrit
Comments
comments
Powered by Facebook Comments