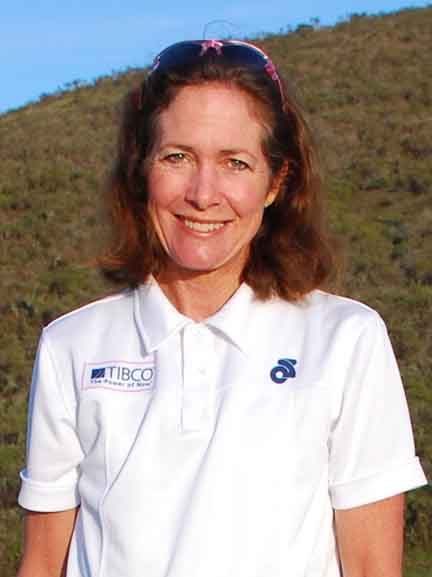 NorCal legend Linda Jackson was involved in a bike on car accident while riding over the weekend.  Details are still forthcoming but it is reported that Jackson was injured on a high speed descent when she hit a a driver coming the opposite direction, who attempted to turn left in front of her, leaving Jackson with no time to react.
Jackson is a Northern California resident and founder and manager of one of the top domestic women's teams Team TIBCO.  Jackson, a Canadian by birth, is a former top professional and Olympian who climbed to the top of the sport in the mid 90's.  Jackson has led her team to several NRC titles and appearances at races like last year's Exergy Tour.
"She is currently at Stanford recovering from her injuries which include broken ribs, wrist, hand and scapula," said TIBCO mechanic Josh Geiszler. "She is expected to be released from the hospital this week. Although it will be long road to recovery for her."
We wish Jackson a speedy recovery and good luck to Team TIBCO which is racing in the Ladies Tour of Qatar.
Be Careful Out There!
Comments
comments
Powered by Facebook Comments